E' la terza volta che visito Barcellona ed ancora una volta mi ha incantato! Purtroppo però in questi ultimi anni i prezzi degli alberghi sono notevolmente aumentati. Per rimanere in zona centrale ed alloggiare in un bell'albergo si è costretti a spendere delle belle cifre. Dopo una lunga ricerca ho scoperto il Jazz Hotel.
E' senza dubbio un bell'albergo, moderno e dotato di ogni comfort. Ha un piacevolissimo solarium con piscina situato sul tetto dell'edificio dove, circondati dai tetti di Barcellona, ci si può piacevolmente rilassare e rinfrescare dopo le lunghe camminate che la città merita.
C'è il wi-fi gratuito in tutta la struttura e il personale è gentile e disponibile.
La camera standard e sufficientemente comoda e così anche il bagno.
La posizione è ottima, a due passi da P.za Catalunya e dalla metro.
Sicuramente un ottimo rapporto qualità/prezzo.
Recensione scritta da pisepeca, May 2010.
Barcelona is to be a host city in the 2014 Basketball World Championships (from August, 30 to September, 14 2014). Last Tuesday May 25, the Mayor, Jordi Hereu, and the Chairman of the Spanish Basketball Federation, José Luís Sáez, signed an agreement formally recognising Barcelona as one of the host cities for the 2014 Basketball World Championships.
The agreement means Barcelona will hold four last-sixteen matches, two quarter-final matches and one semi-final match, as well as two official friendly matches involving the Spanish national team and various events to promote basketball.
Together with Barcelona Bilbao, Seville, Las Palmas de Gran Canaria, Madrid and Granada will also be host cities for the 2014 Basketball World Championships.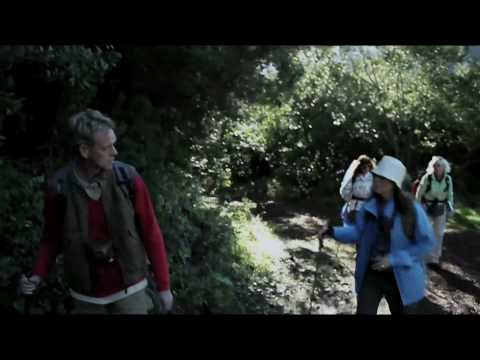 Once again the neighbourhood spring festival in the "Dreta" or right side of Eixample will be offering visitors a journey to the end of the 19th and start of the 20th century, when Barcelona was at the height of its prosperity and Modernisme its avant-garde movement.
From 28 to 30 May, from Aragó street to Avinguda Diagonal, Girona street will be holding the sixth Modernista Fair, Modernista Market and Street Trade Festival.
Children's games, shows, workshops, a large marquee containing vintage cars, exhibitions, a talk, silent movies, puppet shows and a mini-train, in a period atmosphere with lots of surprises, will be taking place over several days in this stretch of Ildefons Cerdà's expansion district, the Eixample.
Then, throughout the weekend, you will be able to visit some eighty stands of every kind, ranging from craft products and food prepared according to natural processes, children's workshops for handkerchief printing and preparing badges with Modernista motifs, demonstrations of old buildings and lots more, all designed to recreate a highly representative historical era in our country.
Last year, the Hotel Europark located Aragó street with Girona street (Gaudí Modernist route), and was visited by a group of friends of Terrassa by reason of the Barcelona Modernista Fair, dressed up for the occasion. This year, they will repeat!
Barcelona has been enjoying the very best on the indie scene for ten years now, with wide-ranging genres including rock, pop and even electronica. In fact, Primavera Sound has gained a reputation for avoiding labels and for hosting all and sundry artists, from the very new to the most established.
The 10th Primavera Sound festival will be held on 27, 28 and 29 May at the Parc del Fòrum but throughout the week there will be fringe concerts at the city's clubs and other places like the metro and the parks.
With over a hundred groups playing at the festival, there will be a huge range of acts. One of this year's main themes will be 1990s pop, with groups like The Charlatans, Bis, Pavement and Pixies.
The Athens group is one of those returning to Primavera, along with Wire, The Fall, Low, Shellac and Wilco. The latter, along with the Pet Shop Boys and Orbital, will be topping the bill at a festival where small print is very important.
For example, you need to bear in mind groups like The XX, Beach House, Wild Beasts and No Age, who are coming with some of the year's most interesting ideas.
All that, not to mention cult figures like Gary Numan, the pioneer of electronica, Marc Almond, a real pop icon, and Hope Sandoval, who will be accompanied by The Warm Inventions.
Lo-Fi is another feature of Primavera with The Bundles, a new group made up by Kimya Dawson, a former member of The Moldy Peaches, and the singer-songwriter and comic artist Jeffrey Lewis.
More inf@: Primavera Sound website
Barcelona will be the world's blood donor capital on 14 June, which is World Blood Donor Day, a day of solidarity which has become an annual recognition of the commitment shown by all voluntary blood donors.
Under the slogan "New blood for the world", this year's aim is to make young people in particular more aware and encourage them to give blood through cultural activism, popularising science in schools and universities and using new technologies.
Blood Donor Day, on 14 June, is sponsored by the World Health Organisation, the International Federation of Red Cross and Red Crescent Societies, the International Federation of Blood Donor Organizations and the International Society of Blood Transfusion.
Bonjour,
je vous remercie de votre mail, je ne sais pas exactement comment faire un commentaire sur votre site mais je vous confirme que nous avons été enchantés de notre séjour à l'hôtel u232, la chambre était très bien, l'accueil très gentil, l'emplacement pratique près du métro et du parking bref une expérience à renouveller.
à bientôt pour un nouveau séjour
M. et JY VACHER de Villeneuve les Avignon- FRANCE
We  stayed for 5 days in the wonderful B – Hotel. The hotel is situated close to the subway station that takes you to the Rambla in 10 minutes.
The roof terrace and swimming pool is great for relaxing after walking the streets of Bracelona !  The cleaning service was excellent, as was the rest of the staff, always willing to help with a smile and they know what is going on and where to go in Barcelona ! We would definitely recommend this hotel and plan to stay there again.
Experience added by Rune, May 2010.
Selecting the Hotel Granvia from the hundreds I researched on the internet was a stroke of luck, as we both were celebrating our 75th anniversaries, and we have both aged quite well.
It is a truly elegant hotel in the most advantageous position in the true "heart" of the city. You made my stay easy and extremely comfortable, great breakfast, and a great view from my window.
I highly recommend it to anyone coming to Barcelona for a first visit…or a 75th…thank you
Experience written by Ursula, May 2010.
Ho soggiornato in questo hotel dal 10 al 13 maggio c.a. e siamo stati benissimo.La camera era spaziosa,confortevole,estremamente pulita ed il bagno con tutti gli accessori in ordine.La colazione a buffet ottima e abbondante.La posizione molto strategica,metro a 50 mt.,a piedi rambla 10-15 minuti,nei dintorni dell'hotel ristorantini,ovviamente,turistici.Se torno a Barcellona sarà un piacere tornare in questo hotel. Consigliatissimo!
Raccomandazioni per Scarola, maggio 2010.
 www.hotelbarcelonauniversal.com
In its 34th edition, the 2010 Barcelona Grec Festival continues to opt for innovative, quality, newly created and varied shows. This year the Grec will be opting for the Japanese performing arts, with fifteen productions from Japan. The production, entitled Panorama Japó will enable audiences to enjoy a son et lumière show directed by Rioji Ikeda, in collaboration with the Sonar, and see Joan Ollé's take on the non-modern theatre of Yukio Mishima.
Mention should also be made of "Ki", an initiative from Cesc Gelabert and Frederic Amat (who is in charge of the programme for the 2010 Grec) to mark the centenary of Yamaga city's Kabuki theatre, featuring a Japanese Butoh performer and a contemporary dancer.
Of the 65 shows making up the festival's programme, it will fall to Prometeu to open the event, starring Carme Elias, though the amphitheatre will also be the setting for a mixture of music and poetry with Bolívar, fragmentos de un sueño, Chouf Ouchouf's circus show and several dance and music performances.
As every year, the Grec, being held from 13 June to 1 August at 29 venues located throughout the city, seeks to find a balance between foreign and local offerings and among the various art forms: theatre, dance and music.
The national scene will be represented by Sergi Belbel, Julio Manrique, Oriol Broggi, Joan Manuel Serrat, Jordi Savall, T de Teatre and La Caldera.
The big international names attending the festival will include Corinne Bailey Rae, Bijan Sheibani, Dee Dee Bridgewater, Aydin Tejer and Omar Porras and William Ospina.