Have you every dreamt of seeing SpongeBob, alongside his friends Patrick Star, Sandy Cheeks, Eugene Krabs and Squidward Tentacles, close-up? Well, now your dream's come true, because they're all coming over to the Palau Sant Jordi in a musical that will delight children.
SpongeBob SquarePants is an extremely energetic and optimistic sea sponge (although his appearance more closely resembles a kitchen sponge) who lives in a pineapple under the sea with his pet snail Gary, who meows like a cat. Although Gary only actually speaks in a few episodes, (mainly in "Sleepy Time" in Spongebob's dream world, where Gary is portrayed as a librarian with an English accent) the characters have shown an ability to understand him. Living two houses down from SpongeBob is his best friend Patrick Star, a dim-witted yet friendly pink seastar who lives under a rock. Living between the two is Squidward Tentacles, an arrogant and egotistical octopus[2] who lives in an Easter Island moai and dislikes his neighbors (especially SpongeBob) for their child-like behavior. He enjoys playing the clarinet and painting self-portraits.
A creative team headed by Flipy were commissioned to bring this show, where children can interact with their favourite characters, to Barcelona. The show is based on a television episode called The Lost Episode: The Sponge Who Could Fly.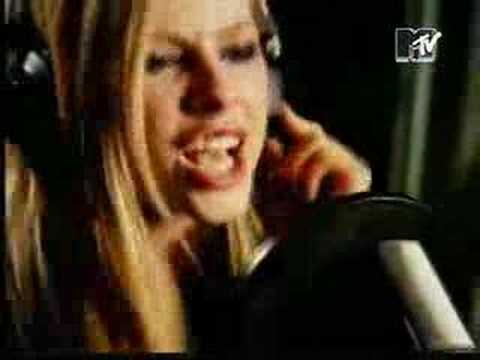 Place:  Palau Sant Jordi -> Pg Olímpic, 5
Date:  02/01/2011 & 03/01/2011
The "De Cajón!" festival hits Barcelona again, with a line-up to warm you to the rhythm of clapping palms. Offering a line-up that features not just household names from the Flamenco scene but also promising new talents, the Barcelona Flamenco Festival gets ready for its sixth year having consolidated its status as a regular feature with a distinctive personality.
Niña Pastori will officially open the festival with a special Christmas concert at the Palau de la Música, where you can treat yourself to a repertory of Flamenco Christmas carols specially adapted for the occasion and where the Cadiz-born cantaora or Flamenco singer will be accompanied by eight musicians and a dancer.
The Palau will also reverberate to Rosario Flores's rumba power, Kiko Veneno's Flamenco rock and, as a grand finale, the might of Estrella Morente.
The Auditori will be the setting for a truly special evening featuring Duquende, Parrita, Montse Cortés and various Chambao musicians to pay homage to José Ortega Heredia, aka Manzanita. Under the title of Con piel de manzana, the world of Flamenco will be paying tribute to one of most innovative figures in its history.
This year's De cajón! is going in for local talent, with a line-up full of promising new talents from the Barcelona scene. Such is the case with Marujita, who will be presenting her second album, produced by Ricky Falkner, and the guitarist Juan Ramón Caro and the dancer Ana Morales, who will be performing at Luz de Gas.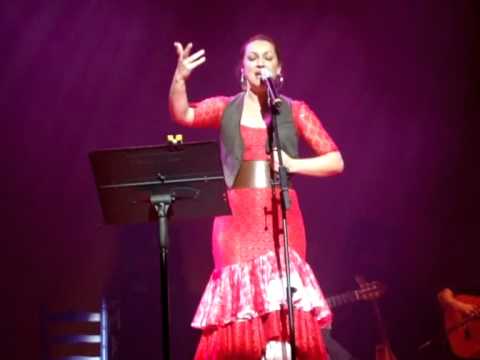 Plaça de Sant Miquel, in the Ciutat Vella district, is expected to have a new architectural feature soon: the monument Barcelona is dedicating to castellers or "human tower makers".
It is a stainless-steel-tube sculpture, approximately 30 metres high, by the sculptor Antoni Llena. Its lightness and the fact it is supported by the ground make it easy for visitors to walk inside it, without affecting how the square is normally used.
The monument, work on which is expected to start this January and last four or five months, will be supported by a 12×12-metre concrete slab.
The Mayor of Barcelona, Jordi Hereu, remarked: "This work is a symbol of how to build Barcelona: Castellers and Barcelona share a philosophy and certain values: cohesion, strength, teamwork, inclusion and commitment".
The monument, approved by the Sculpture Advisory Board before UNESCO declared castells to be part of our Intangible World Heritage, the monument will cost roughly 600.000 euros.
As with every year, the fair stalls are setting up shop on the Gran Via, selling the toys and sugar "coal" the Three Kings of the Orient will be bringing every child in the city on 6 January.
The traditional Christmas fair has more than 300 stalls selling toys, records, CDs and sugar "coal". There are also solidarity stalls for collecting new toys and ensuring no child goes without a present on such a special day. As is the tradition, the fair will be open on the night of 5 January.
 Three Kings Fair | End date: 05/01/2011
Gran Via Corts Catalanes, 580 between Rocafort & Muntaner | Eixample
The Barcelona World Race is the first only double-handed (two-crew) regatta around the world. This is a non-stop regatta with some outside assistance permitted, although subject to rules and  penalties.
The start will be given on 31st of December 2010 at 13:00 in the Port of Barcelona. The Barcelona World Race course travels around the world, from Barcelona to Barcelona following a course known as the Three Cape Route. As such, the yachts will set off from Barcelona toward the Gibraltar Strait, and following an Atlantic descent they will put the capes of Good Hope, Leeuwin and Horn to port and the continent of Antarctica to starboard. The regatta rules stipulate a passage through Cook Strait in New Zealand, one of the race's safety waypoints.
The Barcelona World Race is raced in IMOCA Open 60 yachts. These boats are part of an 'open' class. That means that the designers enjoy a level of freedom when designing, as long as the boats fit within the measurements of 60 feet (18.29 metres) in length, 4.5 metres of draught and a mast that must be no higher than 28 metres above the water.
To publicize the race, since December 18 has been installed Moll Barcelona World Race (MBWR) in the district of Barceloneta. This space, each day, will provide citizens and visitors musical, cultural and artistic proposals with a common denominator: the navigation and the sea. There you will be able to meet all participants, sponsors and promoters of the race, in an area of more than 4,000 m² where also are the center stage, the sailing library and bookstore, and Barcelona Food Experience, which offers tapas from 13 of the best restaurants in the city.
Outside the MBWR, on Passeig de Joan de Borbó, various activities will also entertain young and old, as the pool of radio-control sailboat, a photographic exhibition, the Renault wind tunnel and a catamaran baptism.
At Núñez i Navarro Hotels we take care of every detail in our hotels, every day, all year round, to make your stay an unforgettable experience.
Happy Holidays and Best Wishes for 2011
Barcelona is a joint venue for the 2011 World Snowboard Championships, which are being held in La Molina. On 15 January the opening ceremony and first event, the Big Air, will take place here. It is one of six events people will be able to watch at the championships and consists of snowboarders showing off their skills while leaping between 2.5 and 3.5 metres in the air and completing several rotations.
Palau Sant Jordi will be the setting for Big Air, the first event in the La Molina World Snowboard Championships, on 15 January, 2011. The championships are taking place between 14 and 22 January, with 400 participants from 40 countries.
B-Hotel, located in Plaza Espanya and with direct access to Palau Sant Jordi by using the scalators system in Montjuïc, is offering interesting Winter Promotions. Also on the slopes of Montjuïc, Hotel Paral·lel and Hotel Barcelona Universal welcome guests who want to discover Barcelona and enjoy a winter by the Mediterranean Sea.
Until 26 January 2011, those who don't want to miss out on the first long-distance event of the year – the Barcelona Half Marathon.
The 21.097 km race, one of the most emblematic in Barcelona, is back for another year on 30 January 2011. Its central and pleasant route is accessible for a large number of athletics fans, whether expert distance runners or simply shorter race veterans who have decided to make the leap up to long-distance running.
The cost of registration is 17 euros (including VAT) for runners who sign up before 2 January 2011. From 3 January the registration fee will rise to 21 euros (including VAT).
The use of a timing chip is required in order to take part in the event. People who don't have their own chip can hire one from the organisers at a price of 3 euros (including VAT).
We have the second free New Year's Eve winner in Barcelona. Núñez i Navarro Hotels had organized a poll via Facebook asking you what was the most characteristic feature of Christmas in Barcelona and among all who have responded to our survey.
The lucky winner was … Mari Verdu Rodriguez. Congratulations!!!
The prize was:
2-nights stay at U232 Hotel, on a double room, on December 31st 2010 and January 1st 2011.
Breakfast included.
1 Bottle of Cava.
The prize can not be used in conjunction with other item or goods.
The prize can not be exchanged for any other item or goods.
The prize is personal and non-transferable.
People under 18 years old can not participate.
Maximum one vote per person. People voting with more than one profile will be automatically disqualified.